3D printed chairs and furniture made by the DeltaWASP 3MT, a 3 Metre Tall versatile 3D printer. Try them out and witness live demos of other large 3D printing projects made by this machine! Watch a full size working chair manifest in front of your eyes!
Katjes Magic Candy Factory are bringing the world's first 3D printer for candy to the UK market. Already launched in Europe, the USA and the Middle East, the 3D printers are the fastest in the development segment as they can print personalised gummy sweets in a matter of minutes. From 3D shapes, messages, logos, photographs and even cake toppers; the magical possibilities truly are endless, in eight delicious Vegan flavours!
The FARO Design ScanArm is a portable 3D scanning solution tailored for 3D modeling, reverse engineering, and CAD-based design applications across the product lifecycle management (PLM) process. FARO's futuristic looking technology allows companies to maximise efficiencies and improve processes. See what it could do for you!
Witness the incredible print quality from the MiiCraft team that rivals injection moulding. The MiiCraft 125 is the new SLA-based DLP 3D printer of the range. Ideally suited for prototyping, this machine is capable to achieve high printing results for personal as well as professional 3D printing purposes.
Another must-see is the dental scanner by Shining3D. It is specifically designed for model and impression scanning, which can be combined with the CAD/CAM system or 3D printer for manufacturing. Shining3D's Dental CAD/CAM scanners are an ideal option for dental laboratory looking for an easy entry into digital dentistry.
XFAB® is born from the experience of DWS' professional 3D printers. The accuracy and the surface quality are the highest of the market; the affordable price and the friendly use allow anyone to prototype and create outstanding 3D printed objects.
B9Creator is an SLA 3D printer that uses a DLP projector to cure a photopolymer resin to construct high resolution 3D objects. Come and see a complete live demo of 3D printing jewellery and dental applications - the possibilities are endless! Introduction to DLP printing for Jewellers at B9Creators stand at 15:00!
Hyvision introduce Cubicon Lux 3D! The Lux, HyVision's first ever DLP 3D printer, is a compact machine suitable for desktop use, and one which offers incredibly fine 3D printing resolutions, allowing individual makers and business to craft smaller, perfectly formed, resin-based 3D prints.
The Cubicon Single provides user experience like no other 3D Printer. With it's fully automated bed levelling and convection temperature control function, perfect prints have never been so effortless. Equipped with the Flexible Extruder, the Cubicon can print with a wide range of material such as ABS, PLA and flexible filaments. Come see the magic happen!
The Cubicon Single Plus benefits from the incredible features of the Cubicon Single, but additionally with a faster Printing speed, a Self Diagnosis feature and WIFI compatibility.
The micro:bit is a credit card sized micro-controller being introduced to schools across the UK. It will be delivered by the BBC to 1 million year 7 students starting March 22nd 2016. MyMiniFactory is a community platform for the sharing of 3D printable files and is the official 3D printing partner for the BBC micro:bit. Come and speak with the team!
My Mini Factory have been collaborating with a number of Drone manufacturers including Parrot and 3DRobotics. Come and ask some questions and get involved!
The guys behind Type3 jewellery design software will be there and will be ready to show you what to do!
Introducing FiberForce's Nylforce! This super tough filament has a combination of Nylon and Carbon Fiber giving it a tensile strength of 100 MPa!
eSun developed low printing temperature material eMorph / eMate for children, which is safe, environmentally friendly, affordable and reusable!
The Prusa i3 is an open-source fused deposition modeling 3D printer. Part of the RepRap project, it is the most used 3D printer in the world. The Prusa i3 was designed by Josef Průša in 2012 with the Prusa i3 MK2 being released in 2016. The Prusa i3's comparable low cost and ease of construction and modification has made it popular in education and with hobbyists and professionals. Come along and watch Joseph Prusa speaking at the event!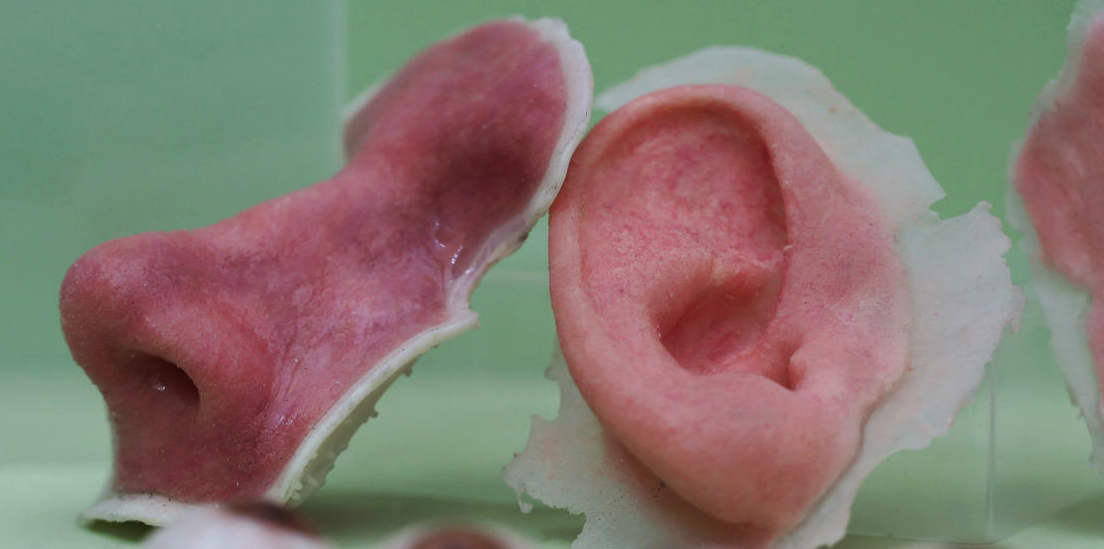 Rokit is the manufacturer behind Rokit Invivo - the most innovative and multifunctional bio 3D printer ever! This highly advanced tool allows users to produce 3D cellular structure, which even extends to the creation of replacement human ears. You will be blown away by Rokit Invivo's capabilities!
Free full body scans with Shining 3D's Einscan Pro. Take home your own 3D selfie! The full body iScan pro gives a brand new perspective on YOU!
We are very excited that Photocentric are Launching the new LC Pro, a large format resin printer, and you can be among the first to see its Daylight Polymer Printing Technology in action!
The Raise3D N2 Plus Printer carries some of the best specifications in the market. It is one of the best printers for high resolution and printing accuracy and comes with a resume printing function after power interruption. It's the machine that won't disappoint or let you down!
The Launch of the world's first desktop SLS 3D printer from Sinterit. Sinterit is the winner of the Formnext Start- up Challenge. The flagship printer model – Sinterit Lisa – is the easiest to use SLS printer on the market. It will enable you to prepare a high-quality prototype or small batch production of your product in an easy and professional way. High quality, easy to use and affordable, Sinterit is helping to bring quality 3D printing technology to an even wider audience. Come to take a look and visualise its sleek design on your desktop!
Dagoma have just launched the DiscoEasy200 this month. The new DiscoEasy200 will be a budget DIY kit for entry-level beginners. This printer will replace the Discovery200, and complement the professional grade Explorer350 . Come and be one of the first to see it in action!
The ZMorph 2.0 SX Multitool 3D Printer, combines 3D printing, CNC milling, and laser engraving technologies, along with a number of other features. The ZMorph 2.0 SX Multitool 3D Printer, which is now available for pre-order and will begin shipping in May. It's being marketed as the "most advanced, accessible and multifunctional fabricator designed and released by the company" and is ideal for either the home or office environment. It will blow you away!
Formon Core is designed for the end user, as a plug-and-play device. As opposed to the competitors in the market, Formon Core doesn't look like a factory machine that is not home or office friendly. It can connect through Wi-Fi or USB cable, and the user can interact with it through a touch screen display. Come and take a look!
Scan in a Box is the Structured Light 3D Scanner with the highest performance thats within everyone's means. It's able to obtain quick high resolution 3d scans and is the perfect complement to a 3D printer. Scan it, Print it, Job done!
Come and speak to the guys behind Scan the World! A non-profit initiative that gives people the chance to experience 3D printed representations of artefacts in a remarkably tangible way, enabling the public to obtain content that they may never had physical access to otherwise. For people who would like to see particular objects of cultural significance in person or even have their very own copy to keep, Scan the World makes this all possible using cost effective 3D scanning and printing technologies.
The Launch of the Craftbot XL is extremely exciting! CraftBot produce easy to use, plug-and-play devices – you can get from unpacking to printing your first 3D object even in minutes. Come see how easy and magical 3D printing can be!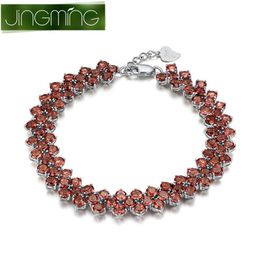 Mingjing, fashion designer and jewellery maker, will be there to chat and show her fantastic designs.
Floreon have developed a new bioplastic 3D printing filament, Floreon3D, which is four times tougher than conventional polylactic acid (PLA). Its a fantastic product- come see for yourself!